Visit to the Museum!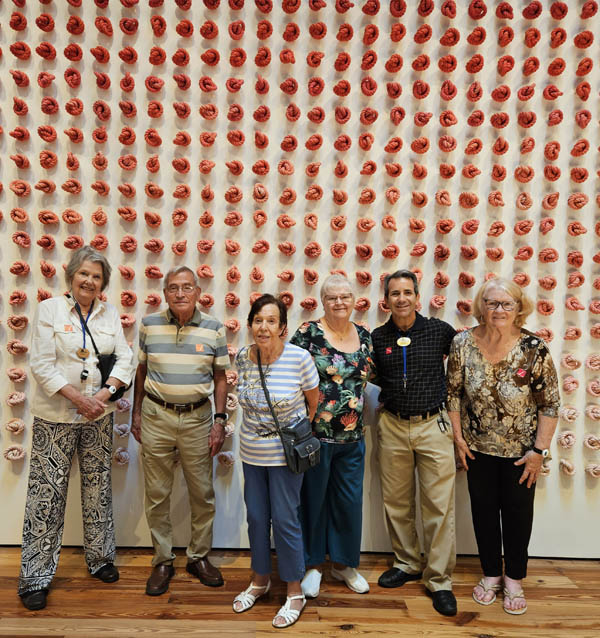 Dorie, John, Jean, Pam, Frank & Ellen at The Sarasota Art Museum show "A Beautiful Mess"
"The best introduction to art is to stroll through a museum." Last month our residents went on an excursion to The Sarasota Art Museum, an example of an exhibition space built with care. The museum is actually a 20,000- square-foot space that spans across two historic buildings on the former Sarasota High School campus, united by a central courtyard. There, we were lucky enough to see a beautiful fiber art exhibit. Originating from California, this touring exhibition provides an opportunity for our community members to not only experience intriguingly familiar, yet complex fiber artworks created now but also to encounter the work of acclaimed women artists from all across the continent."
Bloom Where You are Planted!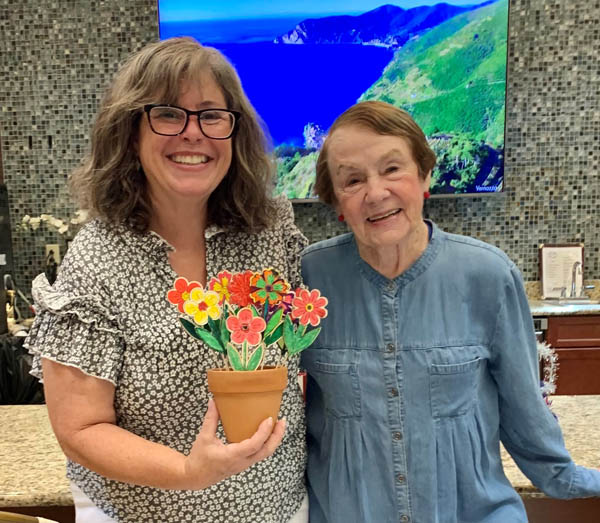 Susan & Pat show off the lovely flower craft made by the residents
Last month, Susan from Sarasota Butterflies visited and presented a program of super pollinators . Residents learned about which plants to include in their gardens to attract butterflies & bees . They then worked together to create a beautiful pot of hand colored flowers. This month, Susan plans to share about the "Paw paw" plant and the certain butterflies that it attracts. Plus, she'll have a super craft project to release your creativity.
Life is More Fun When You Play Games!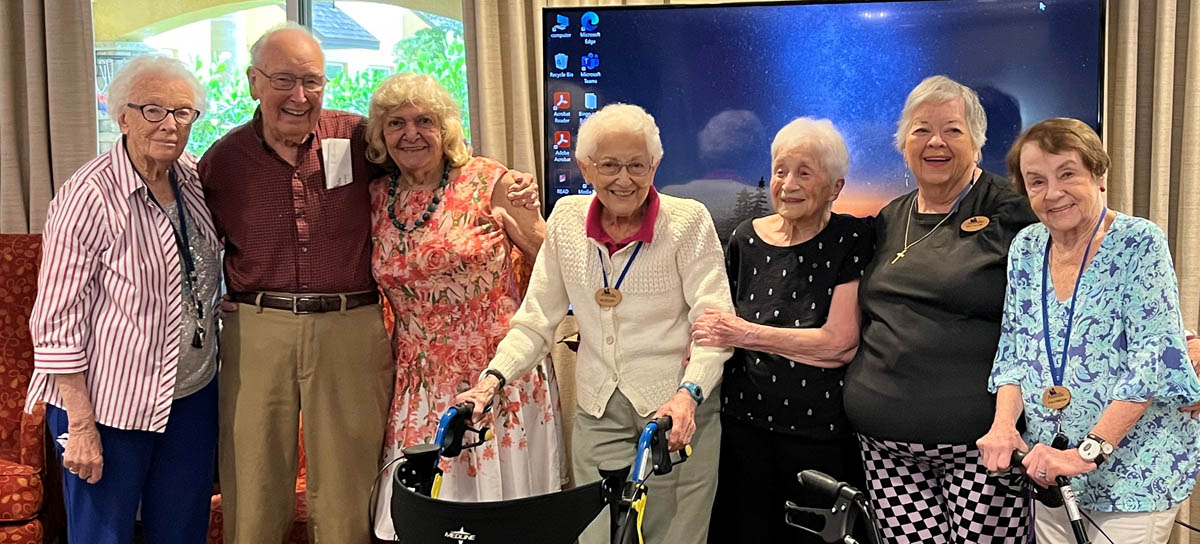 Our gamers include Gloria, Paul, Jean, Addie, Mary, Phyllis & Pat
Why seniors should play brain games! Exercising the mind – Brain games stimulate different brain memory functions in seniors, such as executive function and processing speed. Giving a feeling of control – Brain exercises can help seniors get and maintain a positive outlook. Learning and mastering a new game gives these seniors a sense of accomplishment. That's why at Aravilla, we include fun games on our daily schedules. These include favorites such as Bingo & Jeopardy, card games, trivia, Sorry, Scrabble, Dominoes, Uno & Family Feud. We also love playing all sorts of word games such as word search, Scattergories, Hangman, Name 5, Word mining & more. So make sure to join us for fun & brain fitness soon to keep your mind in tip-top shape.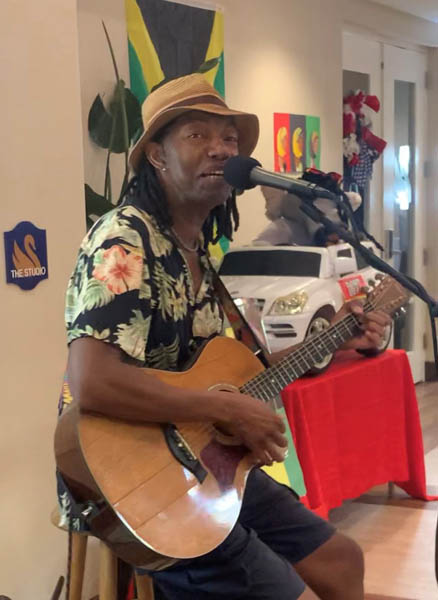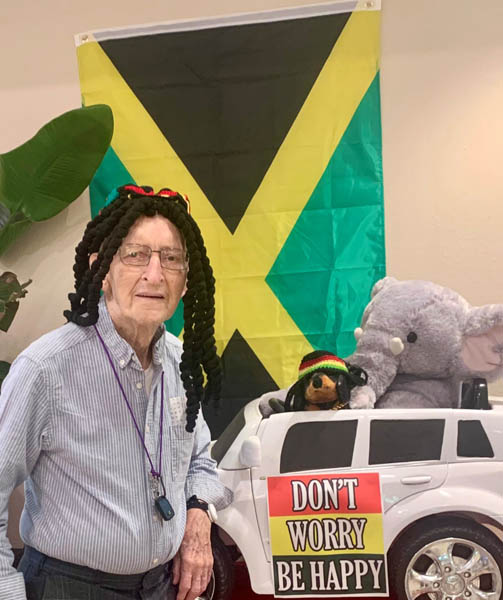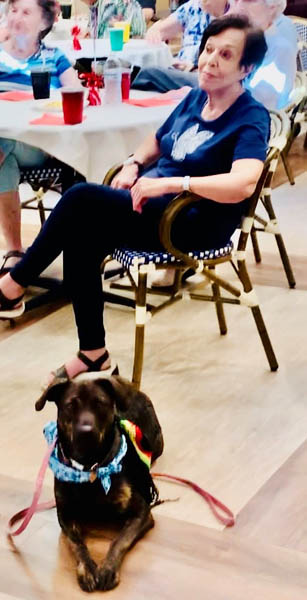 Al, Karlus, Jean & Jasmine are jamming' in Jamaica
June's Make-a-Wish Tea Party's travel destination was Jamaica. We were entertained with reggae music by Karlus & tried out some rum punch & plantain chips. The activities team joined in the fun with Frank, Marge & Jasmine' dancing. All proceeds going to Make-a-Wish foundation.
July Big Events!
Monthly Excursions Lunch Outings & Special Events
Detwiler's
Demetrio's
Sweet Berries
Ringling Circus Show
Sarasota Car Museum
Connor's Steakhouse
Olive Garden
Gecko's
Der Dutchman
Make-A-Wish Tea Party
Key West Party
Thursday, July 20 at 2:30 pm
All Donations go towards Make-A-Wish Foundation
Meetings
Resident Council
Tues. July 11, 2023 10:30 am
Dining Committee
Friday, July 14, 2023 10:30 am