Fully Furnished Apartments
Move in with Ease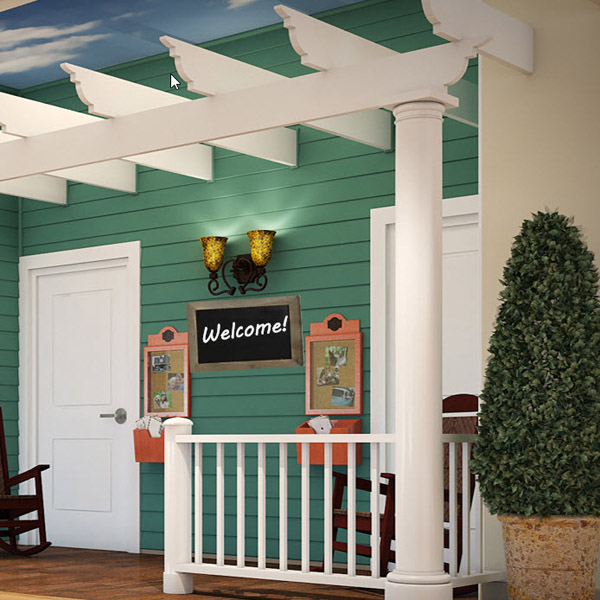 Safety, Comfort & Convenience
Zero thresholds eliminates tripping hazards making passing through doorways a breeze
Under-bed motion-activated lighting helps prevent nighttime falls
Nurse Call System through two way wrist radio
Heat-lamps in bathrooms to keep warm
Keyless entry to eliminate worry about losing keys
Cable TV and Wi-Fi internet to enjoy favorite shows and sites
Individually controlled thermostat set to preferences
Hurricane-resistant construction with generators to keep your loved one safe and comfortable just in case
Private baths
Tasteful Memory Care Community with Luxurious Appointments
At Aravilla, our homes have been designed for our residents' comfort, safety and pleasure, with modern furnishings and appointments that make them feel good in their surroundings. You'll feel good, too, knowing that your loved one is in a home that is beautiful, updated and secure.
All of our memory care studios are fully furnished. If you want to bring furniture, we can help you determine how much space is needed and where to place familiar items.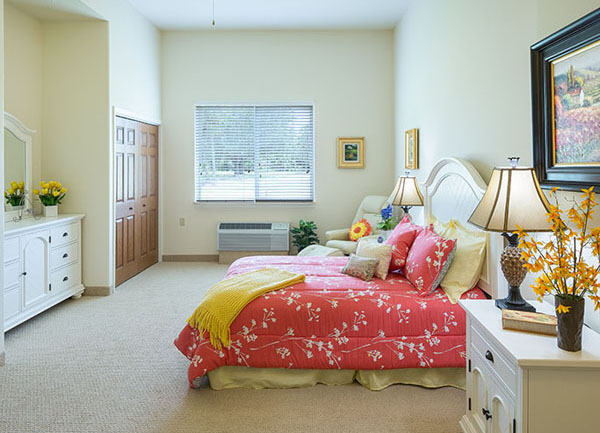 Styles of rooms may vary from picture shown above.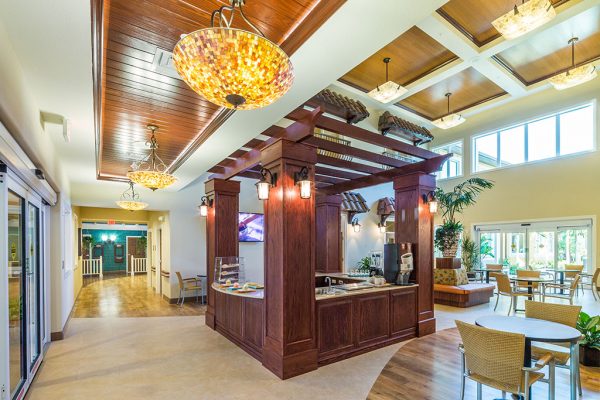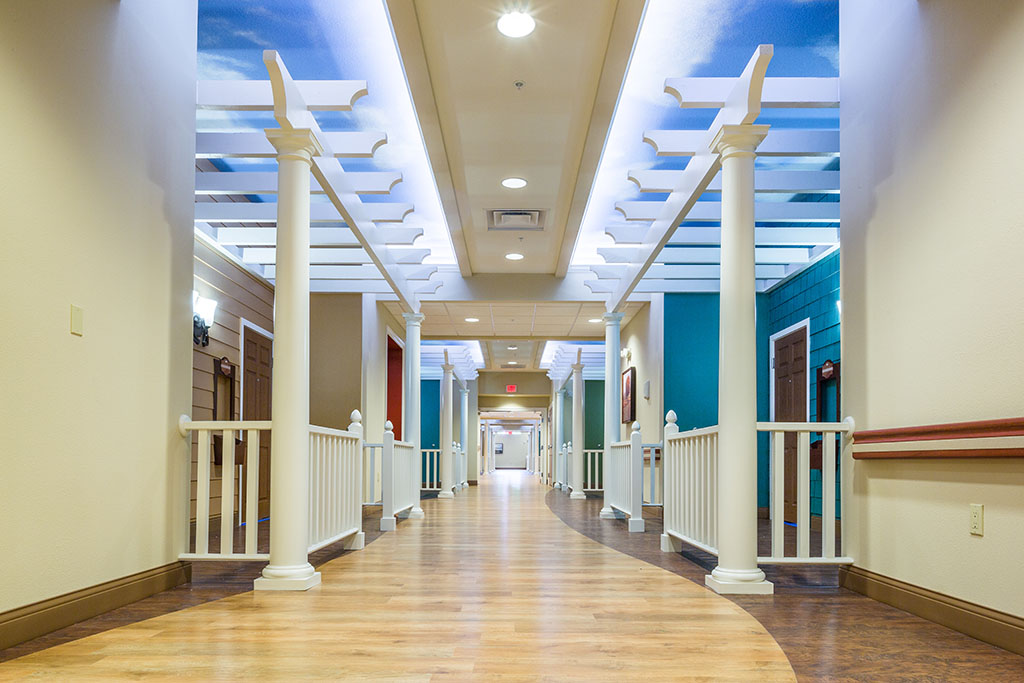 Our Memory Care Community Aravilla Sarasota has been conceived from the ground up for the comfort, safety and personal fufillment of your loved one.
Tasteful architecture, thoughtfully designed residences and verdant surroundings create a soft and welcoming atmosphere that will alter your notion of how memory care should look and feel.
When you visit, you'll see a marriage of pleasing aesthetics and evidence-based design making your loved one feel comfortable in their new home. Flow and way finding is easy and intuitive.
Neighborhood-style front porches line the hallways, and every residence includes intelligent features that maximize safety, independence and quality of life—from ambient lighting in hard-to-see places to bull-nosed edges and even full spectrum lighting.
View Our Memory Care Floorplans
Please click on the floor plans below for an enlarged view.
You'll appreciate our comfortable yet secure memory care residences, attractive common areas and genuinely caring staff.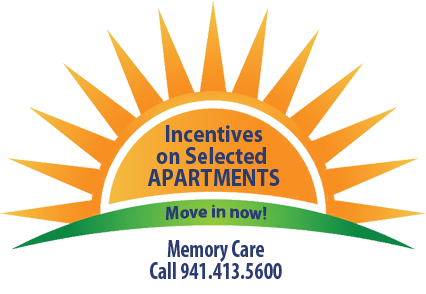 We proudly accept Long Term Care Insurance and VA Benefits.
Our month-to-month rent includes no hidden fees.
We invite you to contact us or Schedule a Tour for rates and availability.