A Night in Morocco Party!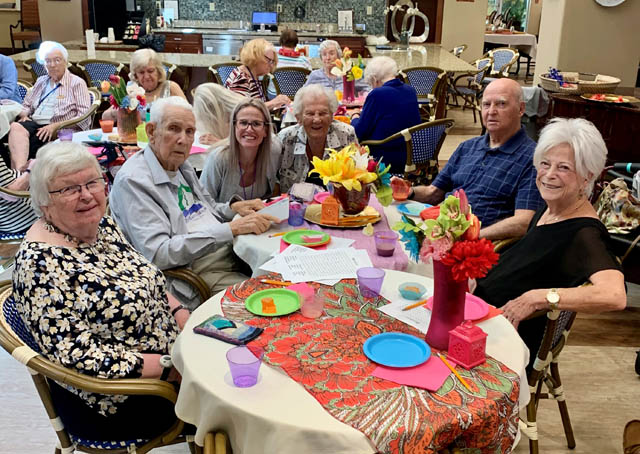 We had a great turn out for our monthly Make-a-Wish tea party. Last month's theme was A Night in Morocco. Residents won prizes and had delectable Baklava and spicy Chai tea. Because of your generosity, we raised over $75 for the Make-A-Wish Foundation.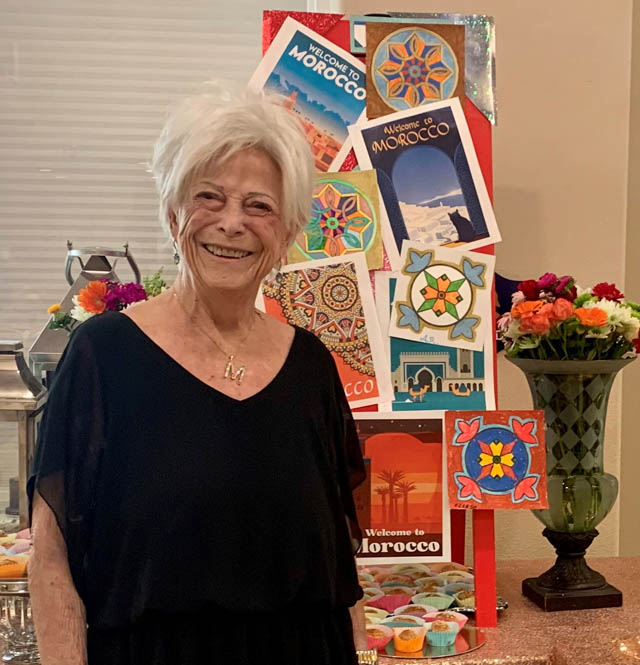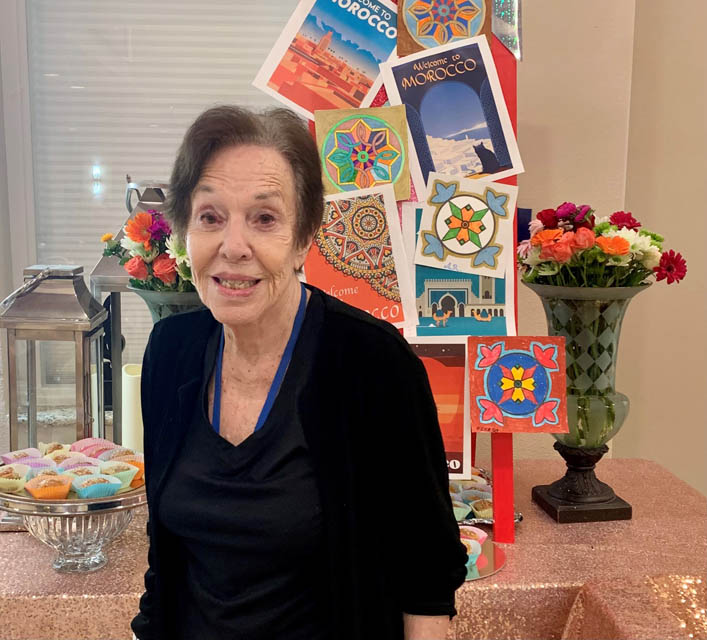 Maggie & Jean enjoyed our virtual excursion to Morocco
Let's Do Lunch!

Jean, Stella, Jeanette, Dale & Phyllis enjoy lunch at Sonny's Barbeque, one of many wonderful Sarasota restaurants that we visit on a regular basis. This month make sure to sign up for more wonderful excursions with your Aravilla neighbors.
Sarasota Memorial Cemetery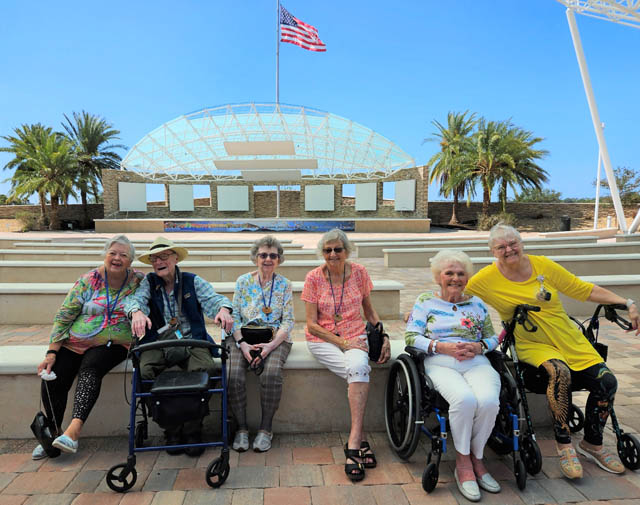 The new 295-acre national cemetery in the Sarasota area will serve veterans' needs for the next 50 years. The cemetery is located in Sarasota County along State Road 72 and approximately four miles east of Interstate 75.
Residents; Phyllis, Clint, Stella, Jeanette, Fran & Pam toured the 2,800-seat ceremonial amphitheater "Patriot Plaza" which include commissioned artwork located within the plaza.
June Big Events!
Monthly Excursions, Lunch Outings & Special Events
Detwiler's
Demetrio's
Panera
P.F. Changs
Walt's Fish Market
Spanish Point
Make-A-Wish Tea Party
Jamaica Me Crazy
Thursday, June 29 2:30 pm
All Donations go towards Make-A-Wish Foundation
Meetings
Resident Council
Tues. June 13, 2023 10:30 am
Dining Committee
Friday, June 16, 2023 10:30 am