Oktoberfest at It's Best!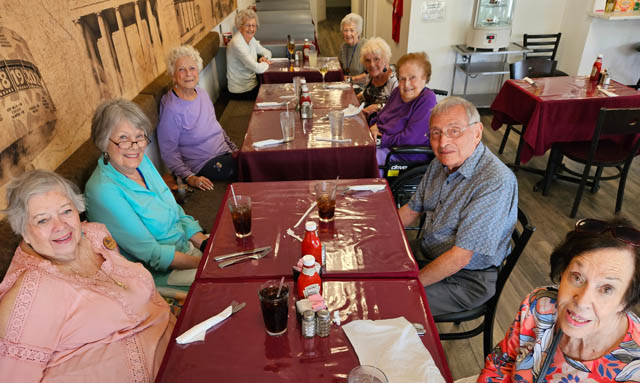 Phyllis, Dori, Maggie, Jeanette, Alda, Fran, Penny, John & Jean at Grandpa's Schnitzel
On Fridays We Wear Read
The concept behind the Red Shirt Friday movement is simple – wear a red shirt every Friday to show that you respect and support our troops & veterans. The selfless acts of our military personnel have protected our rights and freedoms since the birth of this great nation. RSF was developed as a way for American citizens to show their support and appreciation for the sacrifices that our troops are making and our veterans have made. We encourage both our residents & staff to support this movement by wearing RED every Friday.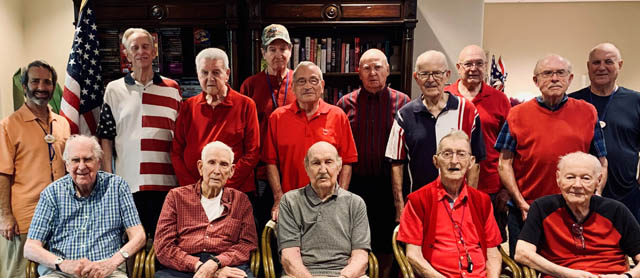 Front Row: Aravilla Veterans-Myles, Charlie, Darrell, Al, Lamar;
Back Row: Frank, Jerry, David, Bill, John, John, John, Don, Wes & Van
Happy Halloween Party at Aravilla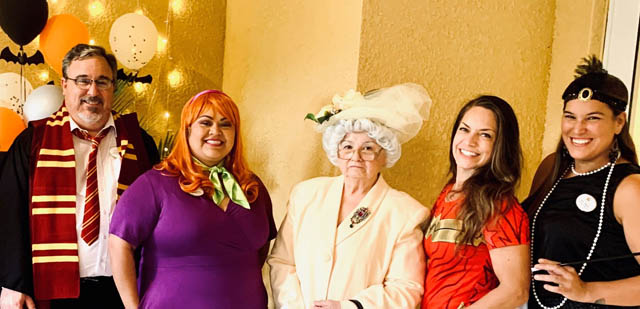 Michael, Diana, Mary Jo, Martha & Carla get into the Halloween spirit
We Get a Kick Out of Outings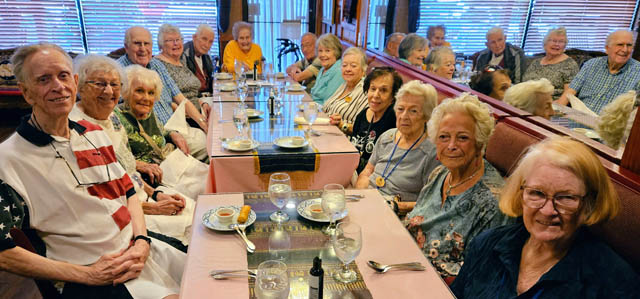 Jerry, Jeanette, Fran, Myles, Barbara, Charlie, Penny, John, Dori, Phyllis, Jean, Alda, Maggie & Ellen enjoy lunch out
November Big Events!
Monthly Excursions Lunch Outings & Special Events
Detwiler's
Target
Piccolo Deli
Paisano's Bakery
Big Cat Habitat
Der Dutchman
Olive Garden
Make-A-Wish Tea Party
Halloween Happy Hour
Thursday, NOV 30 4:00 pm
All Donations go towards Make-A-Wish Foundation
Meetings
Resident Council
Tuesday, November 14th, 2023 at 10:30 am
Dining Committee
Friday, November 17th, 2023 at 10:30 am