Welcome to the Wild West!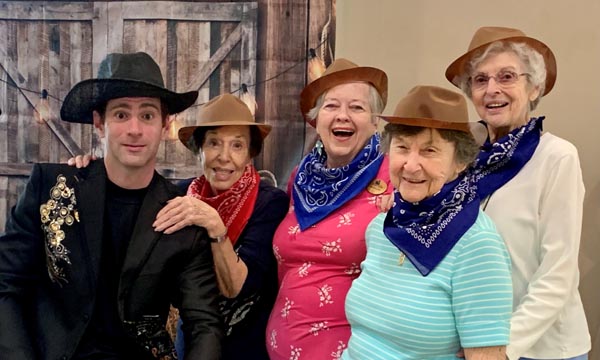 Entertainer Matt joins Jean, Phyllis, Betty & Cynthia for our Wild West Tea Party
We're taking our Make a Wish Tea party from Key West to The Wild West this month. Our party was so much fun! We began the festivities with entertainment by pianist Matt. He played a variety of tunes from old westerns, country western music and more. We ate snacks & drank "Not Your Father's" Hard Root Beer, besides receiving a western goodie bag. Besides our musical guest, our activities department helped to entertain with a lively 2 step dance performance.
Let's Do Lunch!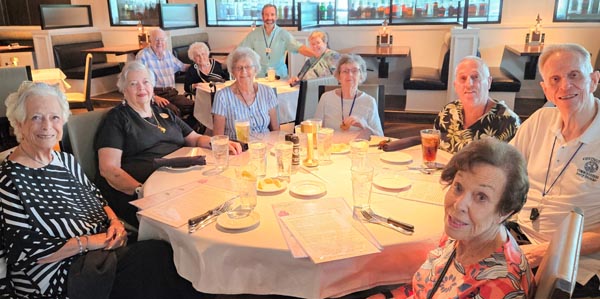 Maggie, Phyllis Myles, Fran, Jeanette, Frank, Stella, Phillip Jerry & Jean at Connor's Steakhouse
We are here to Have a Ball!

Paul, Diana, Marti, Stella, John, Jean, Jeanette, Gloria, Barbara, & Charles play Beachball Soccer
Celebrating "Healthy Aging Month" During September
As we age, health becomes more important. Thanks to improvements in medicine and health, we live longer lives now. As such, it's even more important than ever before to develop healthy habits as we get older. September is Healthy Aging Month, which was designated in order to focus national attention on the positive aspects of growing older. The "Healthy Aging Campaign" was established 15 years ago, and since then, individuals help others become aware of their physical and mental health, diet, social skills and even financial situations; all factors that contribute to successful aging. Healthy Aging Month encourages to act how you feel — instead of acting your age! This month also encourages our seniors to take charge of their well-being, by aging with a healthy body (physical health) and a healthiest mind (mental health). There are many ways to use Healthy Aging Month as inspiration to being celebrating life, and the month is dedicated to helping individuals gain a more positive outlook about growing older. And while genetics play a role when it comes to aging, seniors still can take steps to encourage better health.
Tips To Make the Most Of "Healthy Aging Month":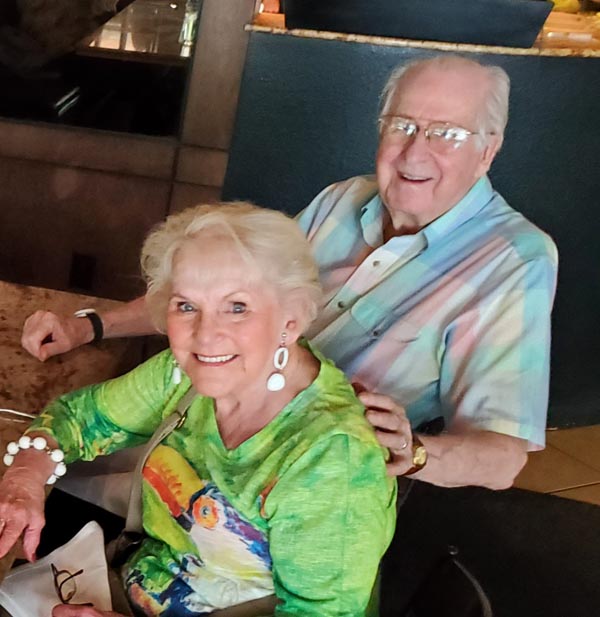 Get Moving
Maintain A Healthy Diet
Stay Social
Balance Both Your Body & Mind
Get Regular Check-Ups
Get Yearly Physicals
September Big Events!
Monthly Excursions Lunch Outings & Special Events
Madfish Grill
Peltz shoes
New Balance Shoes
Detwiler's
Siesta Beach Drive
Dutch Valley
Dry Dock
Make-A-Wish Tea Party
Roaring 20′
Thursday, September 21st at 2:30 pm
All Donations go towards Make-A-Wish Foundation
Meetings
Resident Council
Tuesday, September 12th, 2023 at 10:30 am
Dining Committee
Friday, September 15th, 2023 at 10:30 am