Celebrations at Aravilla Memory Care
We kicked off the month of May by celebrating Cinco de Mayo. We look forward to this every year because the decorations are so festive. Residents wore big sombreros to the party. Diana bought colorful piñata for us to break. Our friend Al played music for everyone to enjoy. We had tasty chips and salsa, but the best part were the fresh margaritas that Nataly made for us.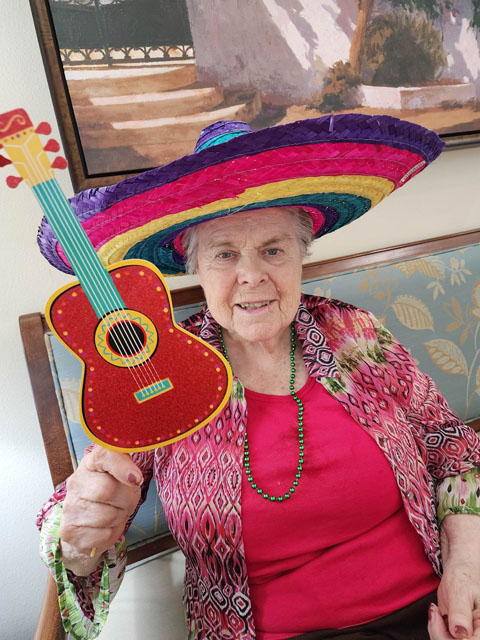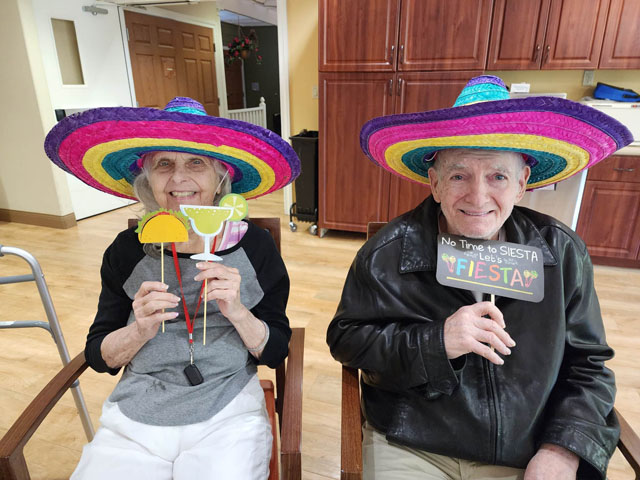 For Mother's Day we hosted a tea party. We prepared for our tea party by decorating beautiful, flowered hats for the mothers to wear to the party. Everyone worked diligently to make sure they came out perfect. The conference room and dining room tables were set very nicely with flowers and balloons decorating the room. A variety of tea flavors were offered in beautiful tea sets. We paired the tea with delicious pastries and dessert platters. There were mini-German chocolate cakes, cookies and other desserts to please all of our sweet tooths. All the moms received gift bags with a beautiful handmade bracelet and chocolates as a Mother's Day present. We all had a wonderful time.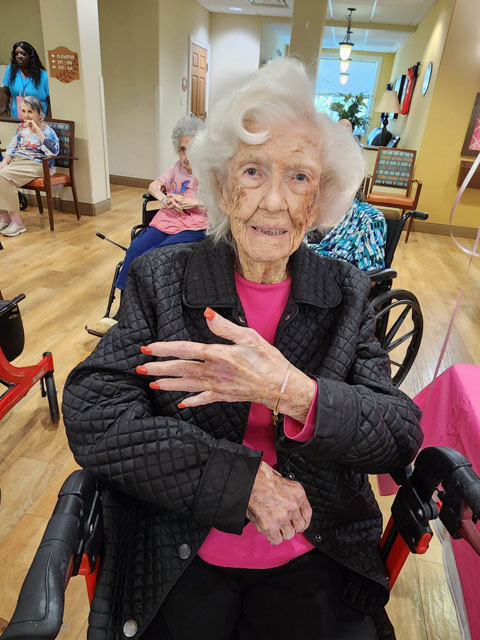 Casandra shows off her new Mother's Day bracelet
and wishes all a happy Mother's Day.
Memorial Day
Memorial Day is the day that is set aside to remember with gratitude and pride all of those who served and died for our country and our freedom. We thank them and honor them on this holiday. The entire day was very patriotic. We made beautiful patriotic crafts during art time. Of course, this was followed by our traditional, delicious BBQ lunch with ribs, hot dogs, burgers, sodas and more! Later on, Nataly made delicious patriotic parfaits with strawberries and blueberries. They were so yummy. Music hour was a blast. Joe played a few patriotic songs for us to sing and tap our toes to. I think everyone had a nap after such a busy day.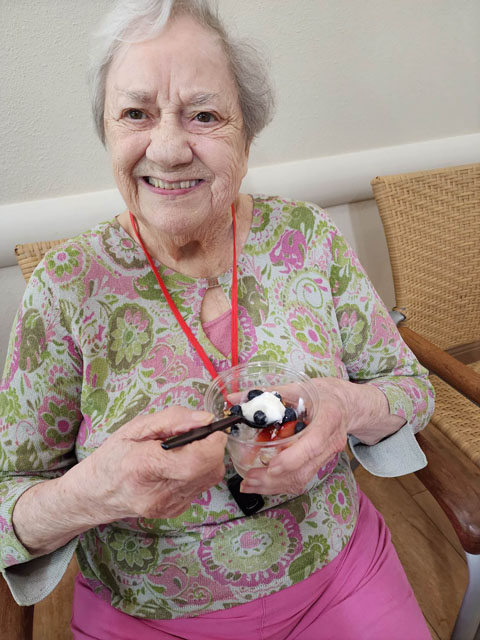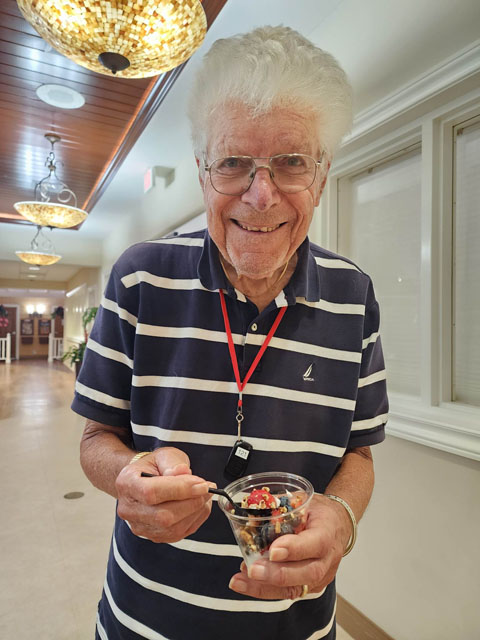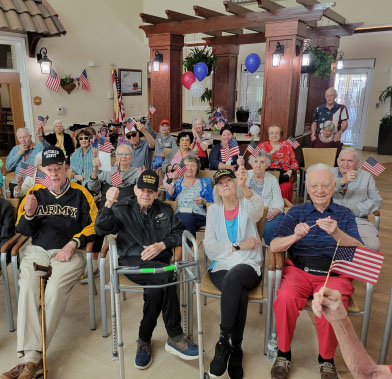 The crowd poses with their flags on Memorial Day.
June Fun!
Lunch Outings
Week 1: Plaza Mexico
Week 2: Panera
Week 3:Fire House Subs
Week 4: Demetrio's
Donut Party
Saturday June 3rd 2 pm
Father's Day Social
Sunday June 18th 2 pm
Atrium
Luau Party
June 27th 2 pm
Atrium