The weather is super hot this time of the year here in Florida. It has been almost impossible to do any outdoor activities. We are anxiously awaiting the cooler fall temperatures. We have kept cool with tasty treats. We have Sundaes on Sundays. Nataly puts together the yummiest sundaes. There are all kinds of toppings chocolate syrup, nuts, sprinkles and whipped cream and more Exercise is always a must have activity. The chairs fill up quickly with residents who are ready to get their bodies in motion. The routines are fun and simple and we make sure everyone is able to participate. Those are not the only activities that have kept us busy. We have painted many summer sceneries. We have also arranged flowers for the dining room tables. We have to mention our lunch outings and mystery bus trips. We can't wait to for all the new adventures that September might have for us.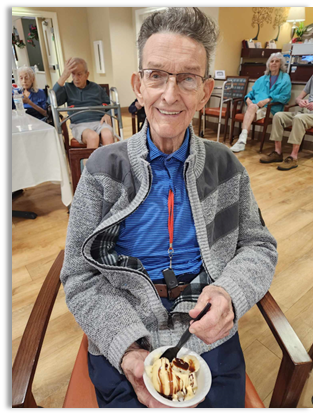 Ross loves chocolate sundaes.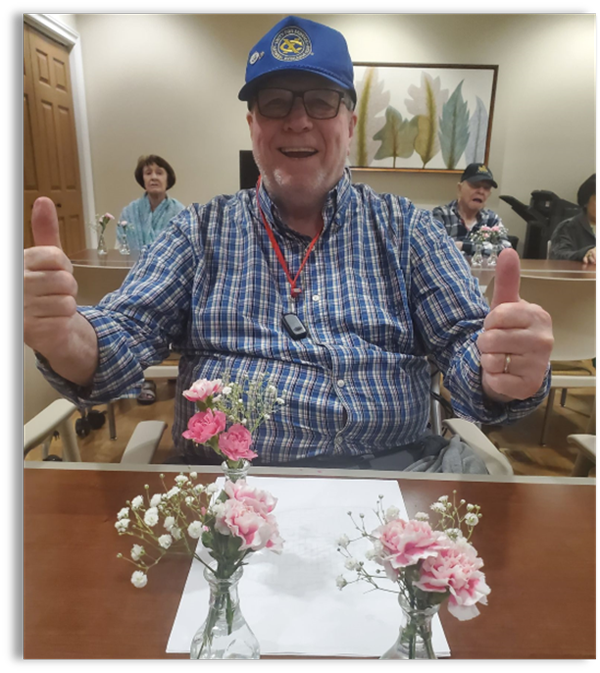 Tom helps arrange flowers for the dining room.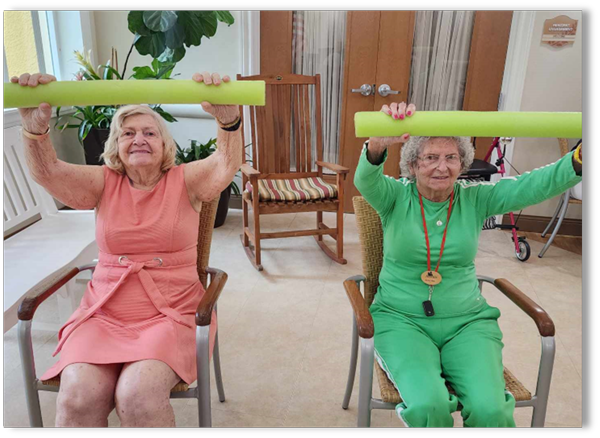 Jeanne and Naomi are front row seat and ready to exercise!
Hurricane Ready!
Hurricane season here. We had our first storm of the season. Once again, we made it safely through another storm. We live in a safe building that was made for us to be able to shelter in place with safe hurricane glass windows and a generator for the entire building. Aravilla management has been through several storms and we know exactly what we need to be prepared. Aravilla was prepared with plenty of food, water and other hurricane supplies. We sheltered staff and families to keep everyone safe. Thank you Carla and the dietary department for making sure everyone was fed a tasty meal. We would like to thank the staff that stayed overnight with us. They stayed here not only to be safe, but to make sure that they would be able to come to work and care for our residents. We appreciate all of your hard work and the dedication you have for our residents. Thank you!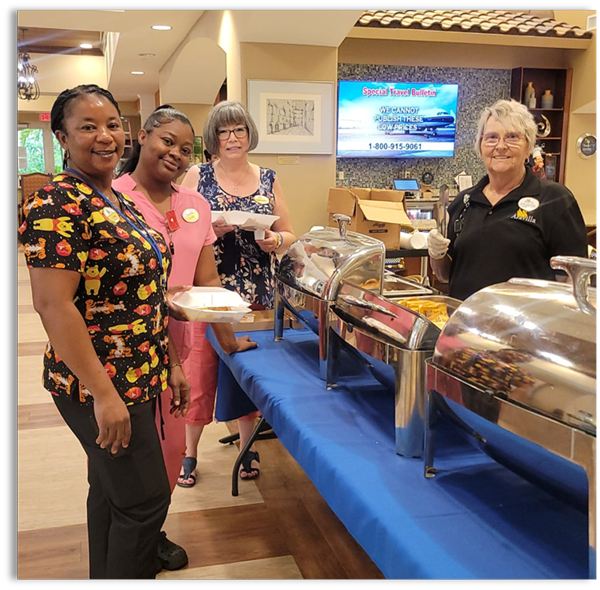 Our Executive Director, Carol, serves breakfast to our staff the morning after the storm.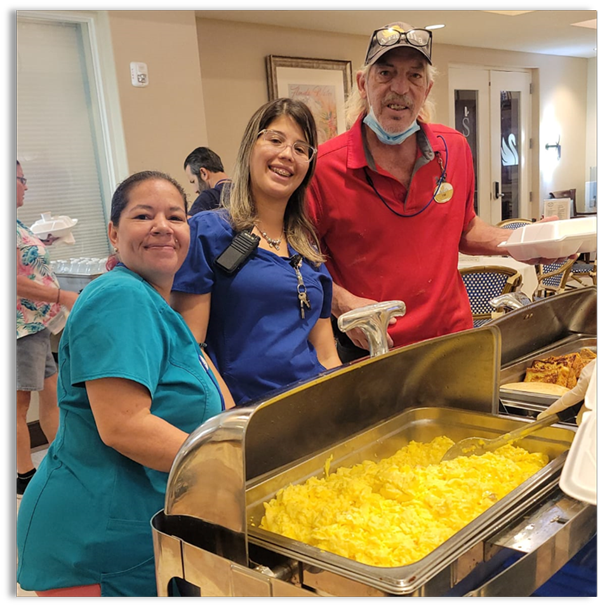 Hot breakfast for our dedicated staff.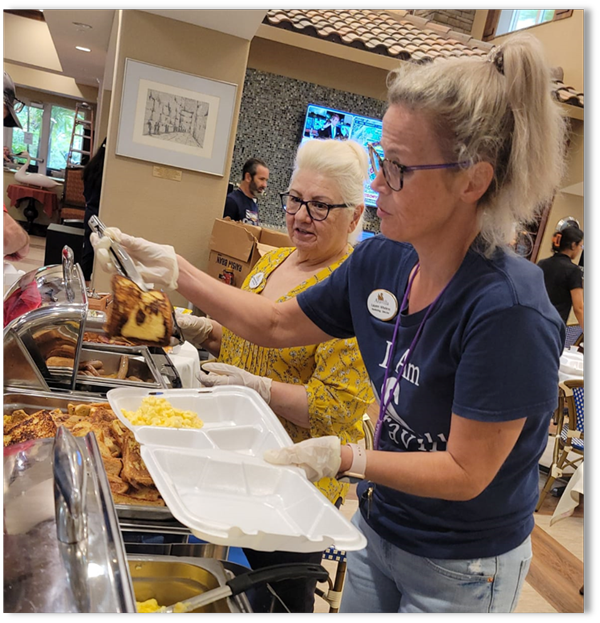 Hot breakfast for our dedicated staff.
September Fun!
Lunch Bunch
Week 1 Plaza
Week 2 Culvers
Week 3 Int. Day
Week 4 Joey D's

Forget Me Not Ministries
Tuesdays 11 am
Atrium
International Day
September 20th at 10:30 am
September Birthday Party
September 28th
2 pm 1st floor
3 pm 2nd floor
Check our monthly Memory Care Community Calendar and see what's all planned for September!