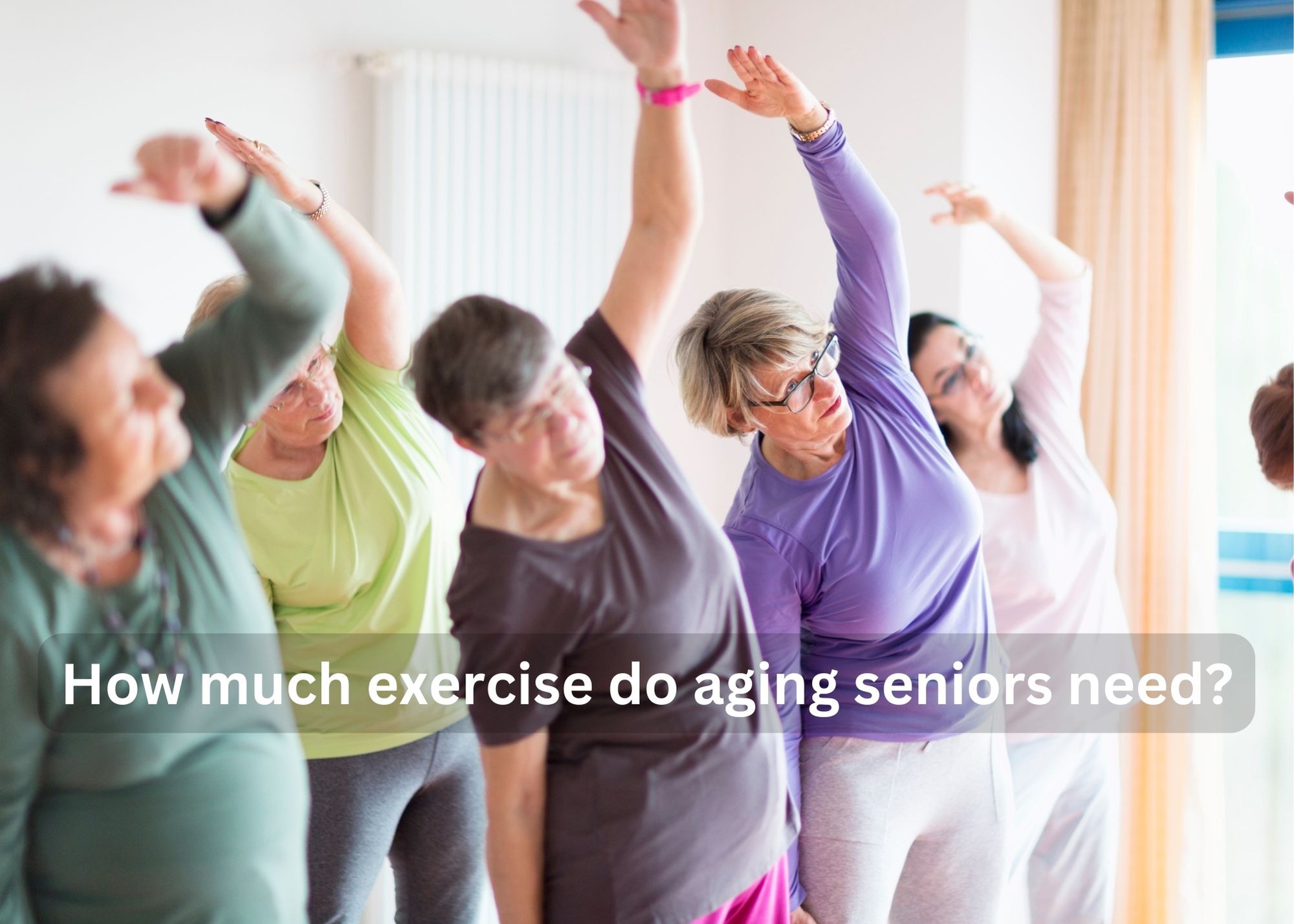 At any age, being physically active offers great support for brain health, managing weight, strengthening muscles and bones, and emotional wellbeing. Staying active can not only increase our 'life-span' but expand our 'health-span'. As we age, regular physical activity is one of the most important tools we can utilize to affect our overall health and wellness. It can delay and may even prevent some of the health related problems we encounter as we age.
Especially as a senior, we need to keep our body moving, whether it's by joining regular exercise classes or simply by walking, dancing or swimming. Exercise helps our muscles grow stronger, we stay more flexible, and also improve our sense of balance thereby reducing the risk of falling. Incorporating regular physical exercise into our schedule, will make it easier to attend to and enjoy daily activities, delaying or even reducing dependency on others. Exercises that engage the brain by having to remember a sequence of movements or steps such as in Tai Chi, Chi Gong, Yoga, and dancing are in addition very beneficial for stimulating focus and memory. Engaging in regular physical activity can help keep us thinking and learning, sharpening our judgment skills as we age. Exercise is also proven to help reduce symptoms of depression and anxiety and is a wonderful tool to get a better night's sleep.
So how much exercise do older adults need?
The CDC recommends that adults aged 65 and older need:
At least 150 minutes a week (for example, 30 minutes a day, 5 days a week) of moderate-intensity such as brisk walking. Or they need 75 minutes a week of vigorous-intensity activity such as hiking, jogging, or running.
At least 2 days a week of activities that strengthen muscles.
Plus, activities to improve balance.
If chronic conditions affect your ability to meet these recommendations, be as physically active as your abilities and conditions allow. Keep in mind, some physical activity is better than none at all. Your health benefits will also increase with the more physical activity that you do.
Even though we all know that staying active is important, we can sometimes lack motivation or the guidance needed to create a suitable exercise regimen, that offers the consistency and benefits best suited for aging seniors. That's where working with professionals can make a big difference. Here at Aravilla Sarasota we offer regular exercise classes and fun activities, creating a wellness-oriented environment for our senior residents that makes exercise and movement enjoyable and easily accessible. Please contact us if you like to speak with one of our advisors or to schedule a tour.